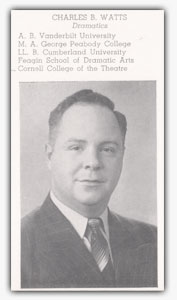 Charles B. Watts, Dramatics
If Charles Watts looks familiar that's because through the 1950's and 1960's he appeared in 42 films plus some 20 appearances on television.
In character roles, he typically played the jovial southern senator, sheriff, or bartender.
A few of his films are Million Dollar Mermaid, Giant, The Spirit of St. Louis, An Affair to Remember, Raintree County, and The Wheeler Dealers.
By curious coincidence, Charles Watts played a character named Alvah Kemper in a 1958 episode of "The Rifleman".
Do you suppose he paused a moment to recall a talented, young McMurry student from the past with that same last name?
"Watt keeps his age a secret, but we can count."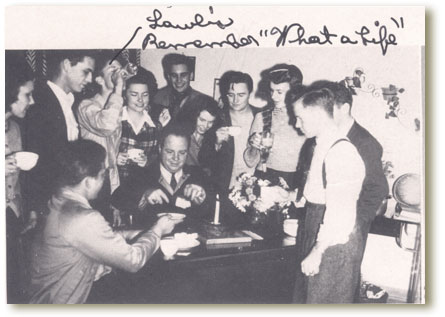 That's Guy on the left holding the plate.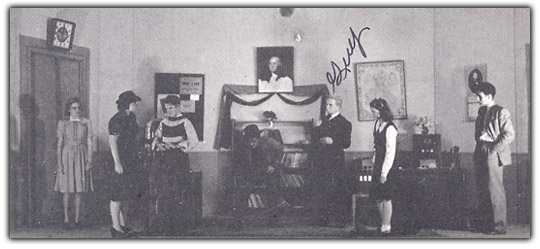 McMurry Players with Guy at just right of center